Hunting in Argentina: Trips & Packages
Why choose Terra Pampa as a hunting outfitter in Argentina?
​
Terra Pampa Hunting Lodge boasts a vast hunting ground covering 85,000 acres.
The lodge is home to a diverse range of big game species, including red stag, wild boar, blackbuck, and more.
Family-owned and operated
Terra Pampa is owned and operated by passionate hunters who understand what fellow hunters are looking for.
The rotational grazing system of this land produces excellent grass and attracts wildlife.
Our hunting guides are experienced and knowledgeable, providing guests with valuable guidance throughout their trip.
Sustainable hunting practices
We are committed to sustainable hunting practices, aligned with Wildlife Department of the State of La Pampa policies.
How much does it cost to hunt in Argentina?
​
Where is the hunting lodge located?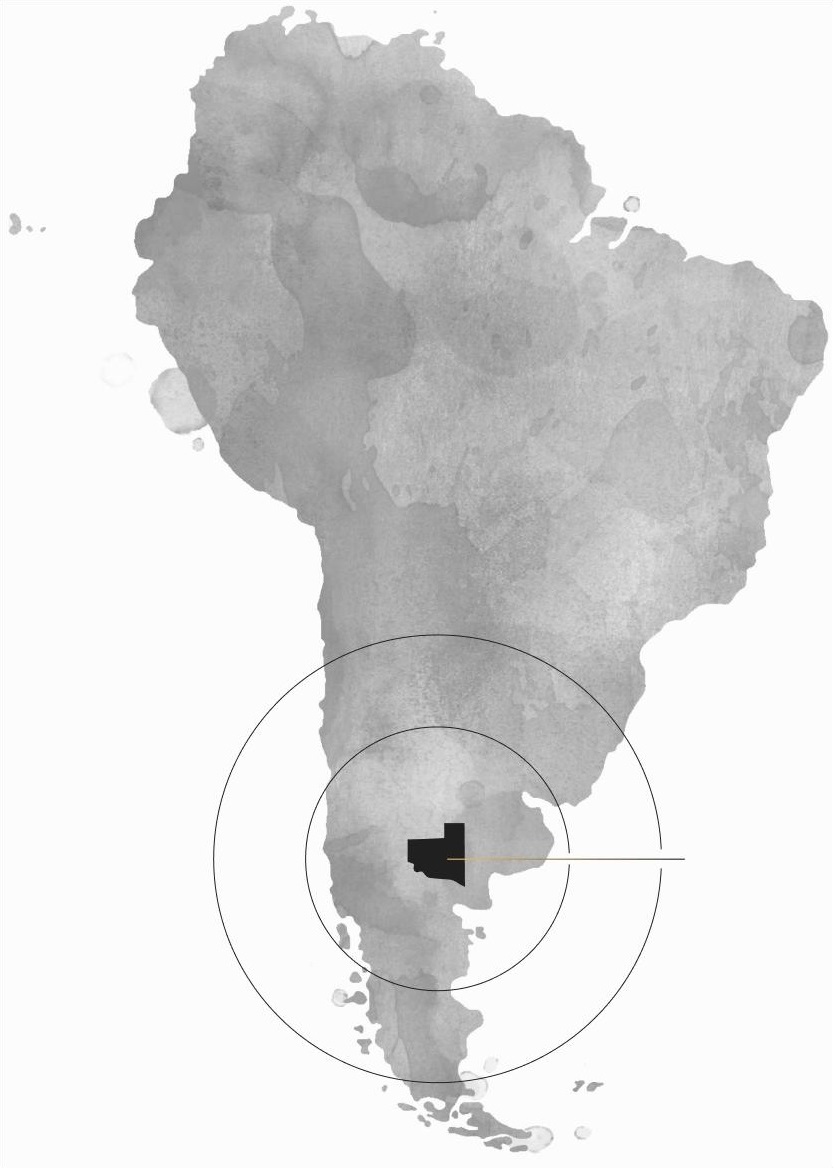 Terra Pampa is located in Caichue, the biggest cattle breeding ranch in the Province of La Pampa, Argentina. It is located between the small villages of El Durazno and Jagüel del Monte, 150 kilometers away from Santa Rosa, the capital city of La Pampa province.
Why take a hunting trip to Argentina?
There are many good reasons why Argentina, the second largest country in South America, provides the best hunting, which made it very popular with hunters all over the world. Argentina was blessed with vast wild territories extending from north to south and from east to west, with a great variety of climates and landscapes which provide perfect habitats for numerous species of big game and also small prey and birds.
In addition to indigenous game and birds, exotic species were introduced in Argentina at the turn of the 19th Century for the purpose of hunting. Those animals found ideal environments and spread throughout the territory, reaching great numbers and excellent specimens. There are many species you may hunt.
Another benefit of hunting in Terra Pampa is that you can organize your hunting trip with the conviction that you are going to experiment real, authentic free-range hunting, something which is almost unique in the world. There are artificial barriers, usually wire fences, in every hunting property, but they are aimed at containing cattle, or keeping unauthorized people or vehicles out. Game can easily roam free through the fences, either jumping over them or passing under them.
Argentina is famous for the great variety of its climates, landscapes and places to see, as well as the warmth, hospitality and friendliness of its people. You could make your hunting trip in Argentina a comprehensive tour, not only a luxury hunting trip but also a whole Argentine experience.
Is Argentina good for hunting?
Argentina is a world-class hunting destination. With a variety of available species and vast expanses of terrain to explore, it's no wonder Argentina has become one of the most popular places for hunting. Whether you're looking to hunt deer, wild boar, antelope, or any other species, Argentina has something to offer every hunter.
In Argentina, there are several regions known for their hunting. One of the most popular is the province of La Pampa, where some of the country's best deer and wild boar hunting can be found.
But hunting is only part of the experience. At Terra Pampa, we offer more than just the hunt – we provide our guests with a range of activities and amenities to ensure that their stay is as enjoyable and memorable as possible. 
What animals can you hunt in Argentina?
Argentina is home to some of the most sought-after big game animals in the world, including the red stag, blackbuck antelope, wild boar, and water buffalo. The red stag, in particular, is considered the king of the Argentine big game, with its majestic antlers and challenging hunting experience. RedStag was introduced in Argentina by Pedro Luro in 1906 for the purpose of hunting. They find the perfect environment to reproduce themselves on the thick bushes of the Pampa's. The blackbucks have been introduced many years later, these animals live on the plains and the dunes of the Pampa's. Terra Pampa covers such a large territory (more than 85,000 acres), that it allows us to have both environments, bush for the red deer and plains and dunes for the blackbuck.
If big game hunting is not your cup of tea, Argentina also offers a range of small game animals to hunt, including some of the best wingshooting. Argentina is known for its high-volume dove and pigeon hunting, with millions of birds migrating to the country each year. Terra Pampa is one of the best places where you can combine doves, pigeons and perdiz.
What are the best months to hunt in Argentina?
The best months to hunt in Argentina vary depending on the animal and region you plan to hunt. In general, the hunting season in Argentina runs from March to September, with the peak season being from May to July.
For big game hunting, such as red stag and blackbuck antelope, the best months are generally from March to May, as this is when the animals are in their rutting season and are more active. However, for water buffalo hunting, the best months are from June to August, when the temperatures are cooler, and the animals are more active during the day.
For small game hunting, such as doves and pigeons, the best months are from May to August, as this is when the weather is cooler, and the birds are more active during the day. However, perdiz hunting is best from June to August, as this is when the birds are in their breeding season and are more active.
What to know before taking a hunting trip to Argentina?
VISAS: No visa is required for citizens of the United States, Britain, Canada, Australia, or the European Union for stays of less than 90 days.
UPON ARRIVAL: All international flights will be arriving at Ezeiza International Airport. If required, once clients have cleared customs (and once they have declared their firearms if they are carrying one), they will be met in the main hall by Terra Pampa crew.
GEAR & CLOTHES: Because of the wide temperature swings we recommend dressing in layers so that you can quickly add or shed layers depending on temperature change. For hunting during the day we recommend wearing comfortable camouflage hunting clothes and good quality waterproof hunting boots since it is common to walk for several hours around the bush. Warm clothing is essential for night hunts as the temperatures can drop significantly after the sun goes down.
LICENCES: Terra Pampa will get the hunter´s hunting license and tags. The cost of the license (between 300-400$) and tag (150-200$) will deppend on the animals the hunter will hunt.
A 50% deposit is required to guarantee the booking. Final payment must be made 60 days prior to arrival. Please notice: 50% deposit is non-refundable.
Gratuity for guides & staff, airfares, laundry service, itinerary modifications, transfers and any item of strictly personal nature.
Frequently asked questions about hunting in Argentina
What international flights are available to fly to Argentina?
Depending on the airline and the class clients choose to travel in, they should be able to find very interesting rates. Some of the airlines we could recommend and their websites are: Aerolineas Argentinas, United Airlines, LATA, Lufhtansa, British Airways, Delta, Air France, Iberia, American Airlines, others.
What domestic flights are available in Argentina?
There are three possibilities, commercial, chartered and private flights:
• Commercial Flights:
Aerolíneas Argentinas is the only commercial flight that lands in Santa Rosa airport. Clients should book their domestic flight before departure from their country of origin and should plan their connecting international flights accordingly.
• Chartered Flights:
Terra Pampa has agreements with private airplane companies and is able to get very competitive fares for its clients, this airplane's land is Santa Rosa. This service is more expensive than commercial airplanes but we believe they are more comfortable, flexible and at the same time allow our clients to see the landscape on their way to their final destination.
• Private Plane:
Terra Pampa has its own private airtrip approved for small commercial flights. It takes 1:30 hr from Buenos Aires to land in the ranch.
Are there any other means of transportation to the ranch?
Ground transportations: direct transfer by car, van from Ezeiza International Airport to the ranch or commercial bus from Buenos Aires could be a good and cheap option if you are expending a few days in Buenos Aires.
What kind of clothes should I bring?
Because of the wide temperature swings we recommend dressing in layers so that you can quickly add or shed layers depending on temperature change. For hunting during the day we recommend wearing comfortable camouflage hunting clothes and good quality waterproof hunting boots since it is common to walk for several hours around the bush. Warm clothing is essential for night hunts as the temperatures can drop significantly after the sun goes down. Gaiters are a must because of the ever present "rosetas" and all the other types of stickers, briars, thorns that seem to be present everywhere in the bush. Although it doesn't rain much, a light set of rain gear is always a good to have along.
Are there any special vaccinations required?
No, Argentina is free of any public health risks and is very safe for travel. However, anytime you travel to a foreign country you should check with the US Department of Health for updated information.
What is the electrical standard in Argentina?
Electrical power in Argentina is supplied at 220 volts, 50 Hz. If you bring any type of electrical appliance with you (razor, charger, etc.) you should also bring the appropriate adapter. Plugs are continental flat 3-pin or round 2-pin. We also have USB ports in each of the rooms.
Are there any firearms available for rent at the ranch?
Yes, we have firearms available in a variety of calibers (22, 223, 300 Win Mag, 30-06, 308 Win Mag and 375 H&H for rent at the ranch, all of them Zeiss, Swarovski. Our Shotguns are all Beretta and Benelli, 12 and 20 Ga.
Will I be able to shoot my guns before the hunt starts?
Yes, scopes and firearm's precision can be altered during flights so we will provide an appropriate area upon arrival in order to practice some shots and make sure their bullet is heading the way you want. If you are renting guns you will be able to try them also.
How far do I have to shoot?
Most of the shots are taken between 30 and 150 yds. Except for the Blackbuck hunts where you can shoot even more than 250 yards, but only if you are confident enough with your shooting, otherwise try to close in to 250 yards or less.
Do you provide internet access?
We do provide wireless internet access.
Do you have a laundry service?
Yes, we will take care of your laundry so there is no need to pack a lot. We charge 40 u$ per week.
Are there any taxidermists available in Argentina?
Caichue can put you in touch with different taxidermy for you to get the best price in the market. Both taxidermists have more than 10 years of experience in the industry.
How is the process of exporting my trophies?
After the hunt we put you in touch with the exporting company that will send you an information request (name, destination of trophies, port of entry, import broker, etc), their fees and conditions and a quote for their exporting job. Once you agree with this we then take all trophies to Buenos Aires to the exporter warehouse who takes over and carries out the job in coordination with the import broker you have nominated. We follow up to make sure he delivers on time.
How can I pay in Argentina?
Terra Pampa accepts the following methods of payment: cash, checks and wired deposits. A 3% exchange tax may apply for check payments. In case our clients decide to purchase something at the airport or in a shop along the way, US Dollars and Euros are generally taken everywhere. Foreign currencies can be exchanged in banks and authorized bureaus. American Express, VISA and MasterCard credit cards are widely accepted in restaurants, hotels and shops. There may be difficulties in changing traveler's checks outside Buenos Aires. We can assist you if you need to change foreign currencies once in Argentina for private expenses.
How much is the accustomed tip in Argentina?
10-15% of the amount of the check is usually left in coffee stores and restaurants. Doormen, porters, and ushers in cinemas and theaters are also generally tipped. Tips are only left if clients have been satisfied with the service they've received.
Can Terra Pampa help us during our tourist stay in Argentina?
Yes, of course we can recommend hotels with good locations during your stay in Buenos Aires and help you with the transfers. If you want a full guided tour all over Argentina we have a tourism agency that we recommend.